Latest News
Special Olympics Surrey news and past events.
Latest News
Special Olympics GB news and passed events
SOS Cycling Team
2nd Training Camp in Majorca 2019
Report by Sue Salter
In April, the cycling club embarked upon their 2nd training camp in Majorca, following on from last year's very successful trip.
This year, we took the 'all inclusive' option, which turned out to be a wise decision and was certainly put to very good use! The hotel was as good as last year, but the weather was not quite what we would have liked. It was rather windy and chilly towards the end of the week, but this didn't deter us and we were able to get out daily and cycle an average of 40 miles, supported by two Stuart Hall guides, Mark and Lincoln, as well as myself.
The training regime that the club has committed to over the past year proved invaluable and was reflected in how much quicker everyone was on all the rides, and especially on the climbs when our faster riders were overtaking mainstream cyclists! Or maybe it was the lure of coffee and cake that spurred everyone on :-).
Our catch phrase for the week was 'left, stay left, left', which came about after being shouted at by a very rude cyclist.
As a group we very much enjoy being together on residential trips. These always bring out the best in everyone and seeing the group grow in confidence both on and off the bike is amazing to see.
We are already talking about returning next year and are hoping to be able to differentiate the rides by having two groups, each led by a Stuart Hall guide and supported by members of our cycling group, which will allow us to srengthen the training by focusing on smaller groups and giving the opportunity for new longer rides to be ridden.
Our next challenge is the Nationals in Tameside on 3rd and 4th August!
10 SOS Athletes triumph...
at the World Games 2019 in Abu Dhabi.
The World Summer Games (14– 21March 2019) delivered a week of remarkable competition, where more than 7,500 athletes with intellectual disabilities from 200 countries showed the world their amazing abilities.
10 athletes from Special Olympics Surrey (SOS), who were selected to be part of the Special Olympics GB team, had highly successful Games and have returned triumphantly.
Peter Webster, Special Olympics Surrey Chair, says "The SOS athletes worked very hard in their year-round Special Olympics programmes to train and prepare for the World Games. Thanks to their own dedication and the help and encouragement of their coaches and supporters, they all delivered top-quality performances, with personal bests and winning medals on the world stage. Everyone at Special Olympics Surrey is extremely proud of the them."
Hannah Kemp - Athletics
Petros Ford Spathas - Cycling
Ben Jacob - Cycling
Natalie Salter - Cycling
Luke Worgan - Cycling
Warren Clark - Golf
Nicholas Silver - Golf
Natalie Francis - Ten Pin Bowling
Rebecca Starling - Ten Pin Bowling
Tamaar Alami - Ten Pin Bowling
Special Olympics Surrey and Kerry Foods first-ever friendly Ten Pin Bowling Tournament
Special Olympics Surrey (SOS) Ten Pin Bowling team announced their first-ever friendly tournament with Surrey based Kerry Foods. Taking place on 27 November 2018 at Hollywood Bowl Tolworth, Surrey, team members from Kerry Foods paired up with athletes from SOS, some of whom have been selected by Special Olympics GB to represent the United Kingdom at the upcoming 2019 Special Olympics World Games in Abu Dhabi (14th – 21st March 2019): Natalie Francis, Rebecca Starling and Tamaar Alami.
Ten Pin Bowling is a firm favourite with our SOS athletes. Highly qualified and dedicated coaches have trained and encouraged our bowlers to become among the best in Europe. An all-year-round sport, it builds team spirit, self-esteem and friendships. From novice to champion, irrespective their age and sports abilities, it ensures physical exercise as well as participation and integration.
Quote from Special Olympics Surrey
"As one of the most popular events in the Special Olympics, bowling brings the entire community together and gives people with intellectual disabilities the chance to compete in a sport," said Peter Webster, Special Olympics Surrey Chair. "This friendly tournament is a great opportunity to build on our bourgeoning relationship with Kerry Foods and we and our athletes are greatly looking forward to a wonderful evening for all involved."
Quote from Samantha Wothers, Head Of Employee Engagement Kerry Foods
"I'm really proud of our partnership with Special Olympics and in particular the close relationship we have built with Special Olympics Surrey. It is an organisation that has successfully opened the hearts and minds of the world to people with intellectual disabilities and created inclusive communities all over the world. We are really excited to be playing alongside the athletes in this week's friendly tournament and supporting the team on their road to the Special Olympics World Summer Games."
SOS Boccia Team gets off to a great start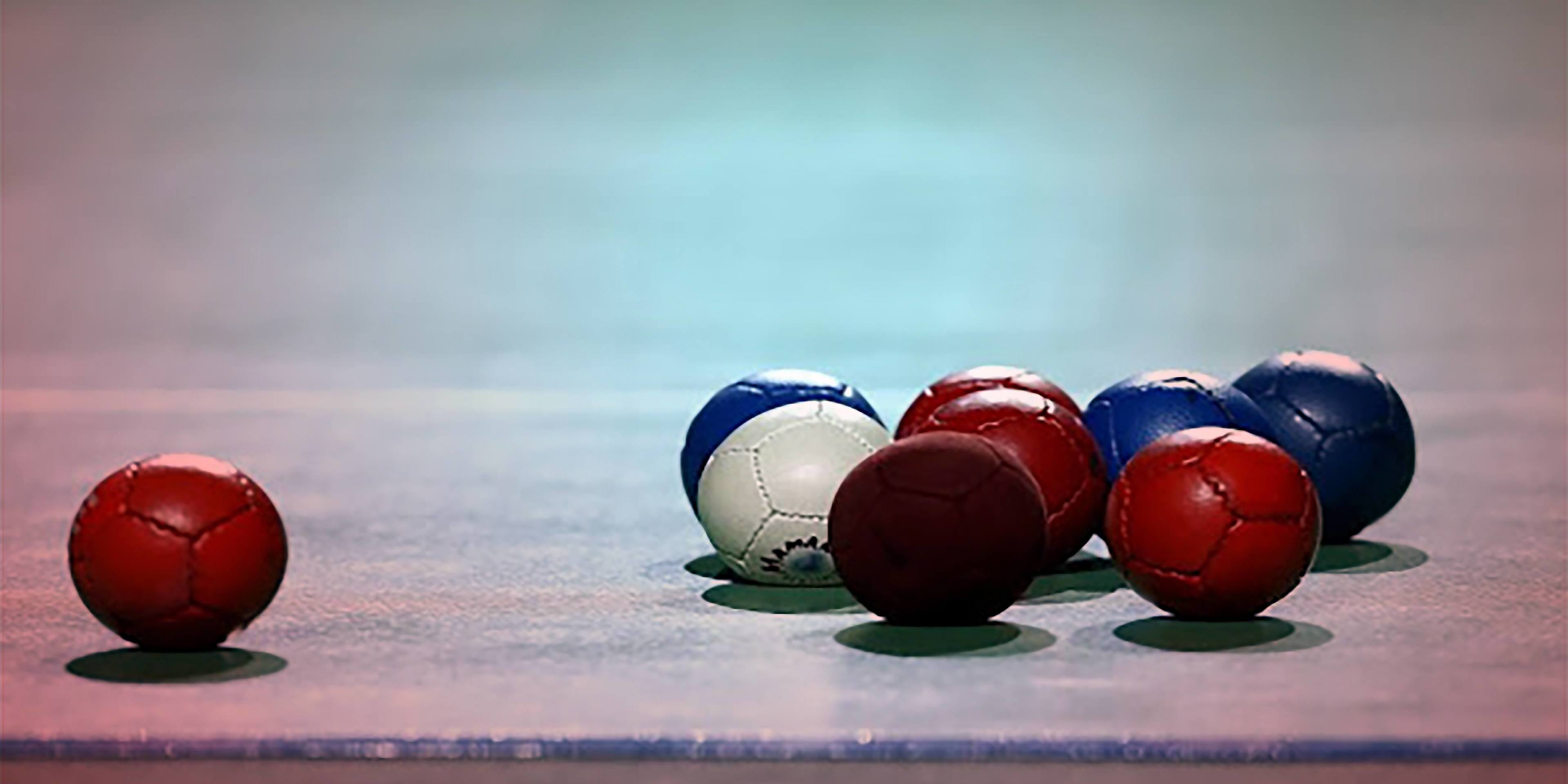 Boccia England's individual and league competitions have got off to a good start for our team players.
Our second leg of the Boccia England League took place on Saturday 14th April. The team all went into the event feeling quite happy, as they came top in their first leg. The day consisted of 6 matches and we got off to a great start against Farnham, finishing 8-1. We went on to win all our matches and came top in our pool, with our overall score of 11 out of 12 matches won, with a point score of 57 for and 16 against. A terrific result and some outstanding play. This result put us into the playoff against the winner of the other pool, YMCA A team.
A very well played match and very even, but just managed to lose by one point with the score 4-3 to the YMCA.
The winners now go onto Sheffield for the finals. Last year two teams were allowed to go through, unfortunately Boccia England are only allowing one team.
10 SOS Athletes have been selected...
to join the Special Olympics Great Britain Squad for the World Games 2019 in Abu Dhabi
Special Olympics GB has announced its team for the 2019 Special Olympics World Games in Abu Dhabi. The World Summer Games is the biggest global event for Special Olympics every four years. For this World Games, #TeamSOGB will be sending a delegation of 129 athletes (125 Special Olympics GB athletes and 4 unified partners) to the #AbuDhabi2019 Special Olympics World Summer Games to take part in 17 sports. They will be part of around 7,000 other athletes with learning disabilities from around the globe. The 15th Special Olympics World Summer Games will be take place from 14th – 21st March 2019. Special Olympics GB will be one of 168 countries taking part. Special Olympics is for athletes with intellectual (learning) disabilities – including autism, Down's Syndrome and other learning disabilities.
The list of Special Olympics Surrey athletes selected for the World Games in Abu Dhabi in March 2019 is as follows:
Hannah Kemp - Athletics, Petros Ford Spathas - Cycling, Ben Jacob - Cycling, Natalie Salter - Cycling, Luke Worgan - Cycling,
William Cottrell - Golf, Nicholas Silver - Golf, Natalie Francis - Ten Pin Bowling, Rebecca Starling - Ten Pin Bowling, Tamaar Alami - Ten Pin Bowling
SOS Athlete focus - Hannah Kemp
Read Hannah's incredible story, from watching a Special Olympics documentary on the TV in 2012, to six years later being chosen to represent Great Britain at the Special Olympics World Games in Abu Dhabi in 2019. Kindly written by her dad Jon Kemp.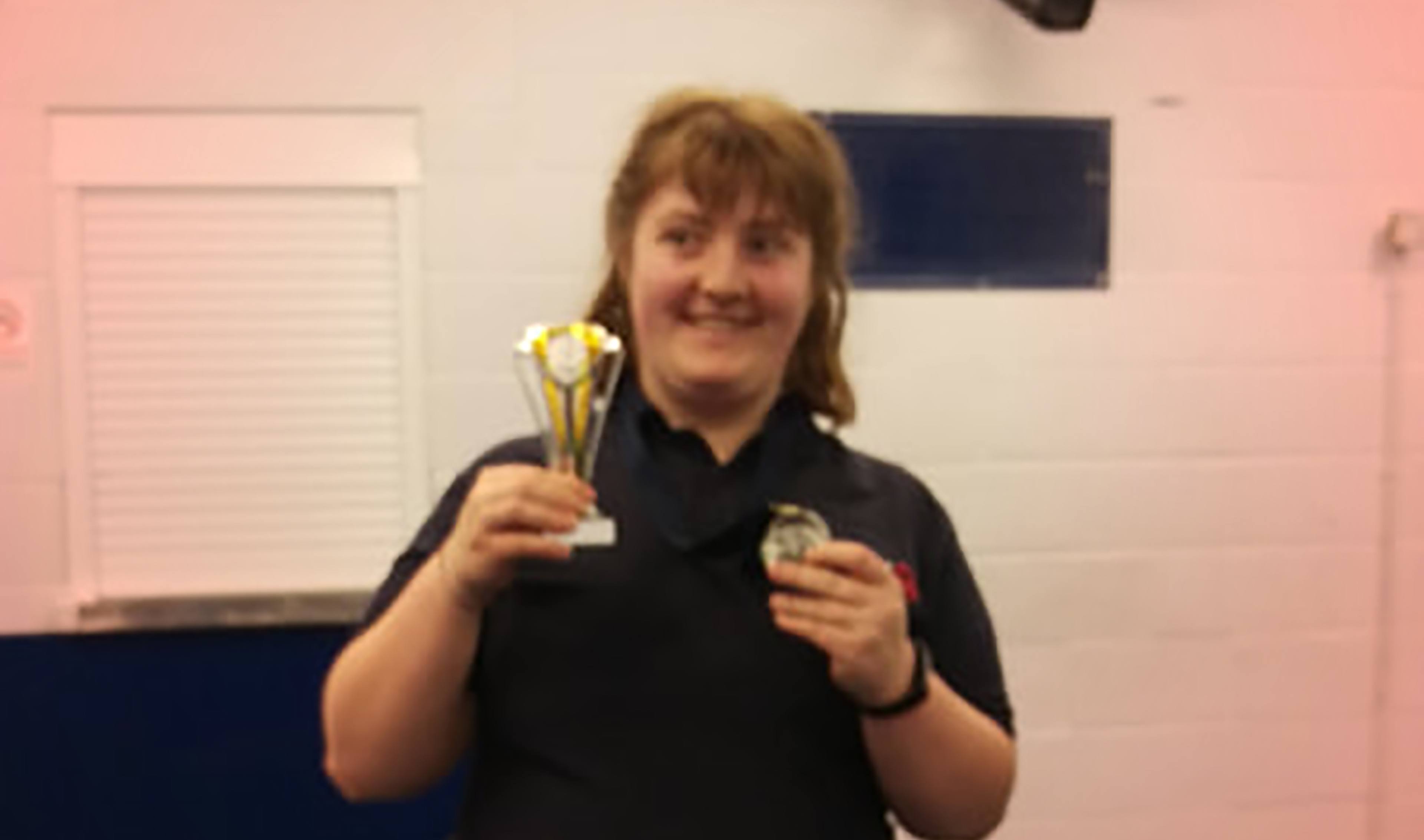 This year they went to Portsmouth again and she was part of a team that came 2nd. She has made some really good friends in the Special Olympics and met Maggie who also runs the Inspire Sports Club and she now goes there regularly.
Since her early teens, she has suffered from low self esteem connected with ongoing issues about her weight and appearance but her success at the Special Olympics has given her mood a big boost and a determination to succeed. This determination has shown itself in her willingness to take part in charity fundraising events, the last one was in 2016 when we cycled on a tandem from London to Paris over 4 days raising money for the National Autistic Society.
Hope this gives a little insight of just how important to Hannah's mental health Special Olympics is. The news that she had been selected for Team GB helped to snap her out of a recent spell of depression. This has given me my happy, smiley Hannah back and for that I cannot thank Special Olympics enough.
Hannah has a just giving page which you can visit by clicking here
www.justgiving.com/crowdfunding/HannahKemp
We first learned about Special Olympics when we watched a documentary which was shown just before the London 2012 Olympics. She was really inspired by the Olympics and was delighted when she found out about Special Olympics Surrey.
We started going to the athletics sessions in September 2012 and she loved it. Her love of sport had been encouraged by an inspirational teacher at her school and she was keen to take it to the next level.
Her first competition was an indoor competition at Portsmouth in February 2013 which is a team event. The squad finished 10th which for a small team was a good result. Her first outdoor competition was in June at Allianz stadium in North London which was were Hannah won her first gold medal in the 50m sprint.
She joined Special Olympics Boccia team in 2014 and since then has had some good results including twice going to the National finals in 2016 & 17. They missed out by 1 point this year.
Last year she went to the National Games in Sheffield and won a gold medal for the softball with a huge throw of 19m. She also got a bronze medal for the 50m sprint & a 4th place ribbon for javelin.